I saw some a new promo for SyFy's version of Being Human, and we got a peek of Sam Huntington in scantily clad werewolf garb that I thought I'd share. I hope they do not minimize or censor the nudity for the show, because Russell Tovey's bum in the UK version was almost another character, we saw it so much.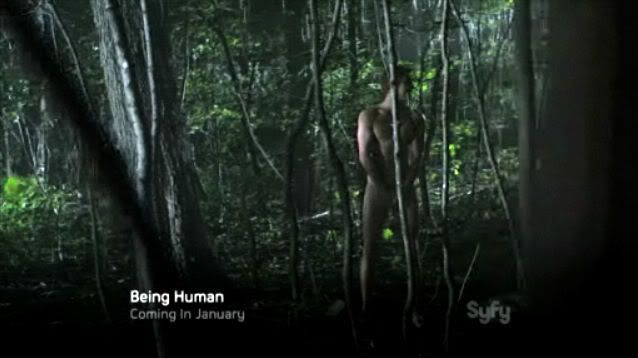 I also saw a preview for Thursday's "Community", with the guys just parading around in their underwear. Joel McHale in just undies? I guess it wins the battle of my DVR: Community: 1, Big Bang Theory: 0.
See more pictures in my Joel McHale gallery.